Back to School 2019-20
Classes for the 2019-20 school year begin on Tuesday, September 3. Learn everything you need to know about getting ready for the new year by visiting our back to school page. 
2019-2020 Cross Country
The SCA Elementary Cross-Country team is open to any student in grade 3-6. Please click on the following link to register your child for the cross-country season: Cross Country Registration
Western Day
On Friday, May 24th, the school transformed into the Wild West! A hoot hollerin' time was had by one and all! Take a peek at the video below to see of glimpse of our special day.
2019-2020 School Calendar
The calendar for the 2019-2020 school year has been approved. Please click here to view.
2018-19 EIPS Parent Survey Results Report
The results are now available for the 2018-19 EIPS Parent Survey conducted in March. Thank you to all families who took the time to share their feedback with the Division. The survey included 21 questions related to the three priorities outlined in the EIPS 2018-22 Four-Year Education Plan:
Priority 1: Promote growth and success for all students
Priority 2: Enhance high quality learning and working environments
Priority 3: Enhance public education through effective engagement, partnerships and communication
The overall Division results represent 3,713 responses from parents and guardians across the Division. This was an increase in responses from 2,918 in the previous year.
The feedback gathered will help our school and the Division measure its progress toward meeting the priorities and goals outlined in the EIPS 2018-22 Four-Year Education Plan and develop strategies to better serve students and the wider community moving forward. 
Parent Survey Results: Division
Beginning February 1, all students entering kindergarten will be required to register with Elk Island Public Schools (EIPS) through the online registration process. Please visit https://www.eips.ca/registration/kindergarten for more information.
Kindergarten Sibling Enrollment for 2019-20
If you have a preschooler in your home who will be entering kindergarten in September 2019, a link to an online kindergarten sibling enrollment form will be emailed to you on January 14 for completion by January 25.
If you do not receive the email, please contact the Society office at 780-467-4752 or scasociety@spac.ca for assistance. Your kindergarten student will be included in your family's DocuSign Enrollment Package you will receive via email by February 1.
When Can My Child Start Kindergarten?
To register for kindergarten in the 2019-20 school year, your child must be five years old on or before Dec. 31, 2019. 
SCA Elementary Library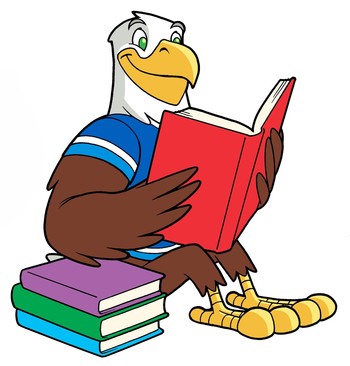 Visit our school's library website to see what's new or to access TumbleBooks. Click here to head there now!



School Fees

Families are invoiced for school fees at the beginning of every school year. Fees are due within 30 days of the invoice date. The simplest, and most convenient, way to pay schools fees is by logging in to the PowerSchool Parent Portal and clicking on "Student Fees." If circumstances exist where you are unable to pay your students fees, you can apply to have fees waived by submitting an Application for a Waiver of Fees.
For more information:
EIPS fees and waivers
Strathcona Christian Academy Elementary fees
Student Transportation fees
Division News